Boiler Heating Systems
Installations and Maintenance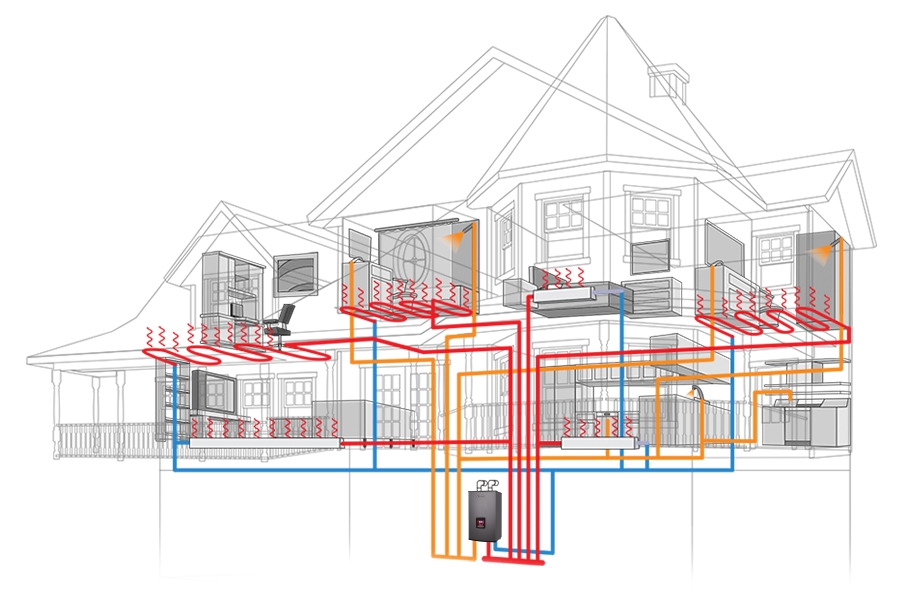 Time to replace your boiler?
Simons Heating and Cooling, Inc. has been helping home and business owners find effective, affordable boiler replacement solutions since 2006.  In addition to repairs and maintenance solutions for all makes and models of boilers (check out our boiler service annual maintenance plan), our technicians complete hundreds of boiler change-outs every year. Let us help you too! We offer a variety of high-efficiency boilers that produce exceptional heat, yet do not cost a fortune to run. The technology has changed dramatically over the years and we like to stay at the forefront, offering our customers the best equipment that suits their individual needs, all while saving you money. Plus we offer an unbeatable 5-year labor and 10-year parts warranty on all installations. Read on for more information below, or if you would like to consult with one of our boiler experts immediately, call our office at (518) 955-1051 or message us here!
Purchasing a Boiler – Factors to Consider
1. Do I want to replace my system with the same exact system?
While it might seem like it is less money to do this, in the long run you will spend more money on utilities by using an outdated system. Would you rather buy a 1993 Honda or a 2023 Honda? The technology of HVAC systems changes quickly, just like cars. The newer the engine (or HVAC system), the more powerful and efficient the motor (or boiler) is. Also, with a higher percent efficiency system a higher rebate is awarded.
2. Do I want to upgrade to one that is more efficient, using less fuel and power, saving money in the long run? What are the differences?
When you install a 95% AFUE* boiler, 95% of the fuel is used to produce heat into your space, and the other 5% is dumped outside and wasted. With a 98% AFUE*, only 2% is wasted. This wasted air does contain gases that are harmful to the environment. A higher efficient boiler saves you money while allowing you to have a smaller carbon footprint. With the higher rebates given too, an upgrade is a win-win!
Our home comfort advisers can meet with you to discuss even more of the specifics of the various models of boilers to determine the best one for the size of the space you want to heat, and for your budget.
3. Will this project fit into my budget?
We understand that replacing such an important part of your house or business is a big investment and can sometimes be stressful. To make this process easier, we offer a variety of payment options, including 0% financing. We handle this directly through our office and help you through this process. Also available are home improvement rebates through National Grid.
4. Do I want to replace my existing boiler with one that also produces hot water?
This is called a combi boiler and they are great space-saving options
5. Do boilers require maintenance?
Yes, after Simons Heating and Cooling installs your new boiler, we should inspect and service your boiler annually to keep it running properly and safely. This will extend the life of your new system and prevent possible issues down the road. Click here to read more about our convenient annual maintenance plan.
6. Would I like to include radiant heating in my floors or outside walkway for additional comfort and convenience?
Radiant heating in your home provides amazing additional warmth during the many cold months that we experience up in the "north country". When you walk out in the morning or around on a cold evening in your socks on your non-carpeted floors, you feel warmth and coziness. It is also nice in bathrooms for stepping out of your shower.
Our Latest and Most Efficient Boiler Models
Lochinvar Knight Fire Tube Boiler – 95% AFUE* efficiency, remote connect option, space-saving wall mount design or convenient floor models available, up to 399,999 BTU/HR – Click Here for Brochure
Lochinvar Noble Fire Tube Combi Boiler – Produces heat and hot water simultaneously, 95% AFUE* efficiency, user-friendly Smart Control interface, reliable hot water supply, operates silently, up to 199,999 BTU/HR – Click Here for Brochure

Bosch Greenstar Boilers – 95% AFUE* efficiency, both traditional or combi, utilizes Bosch condensing technology and modulating gas valve, floor standing or wall mounted, exceptionally quiet, up to 151,000 BTU/HR – Click Here for Brochure
* AFUE (Annual Fuel Utilization Efficiency)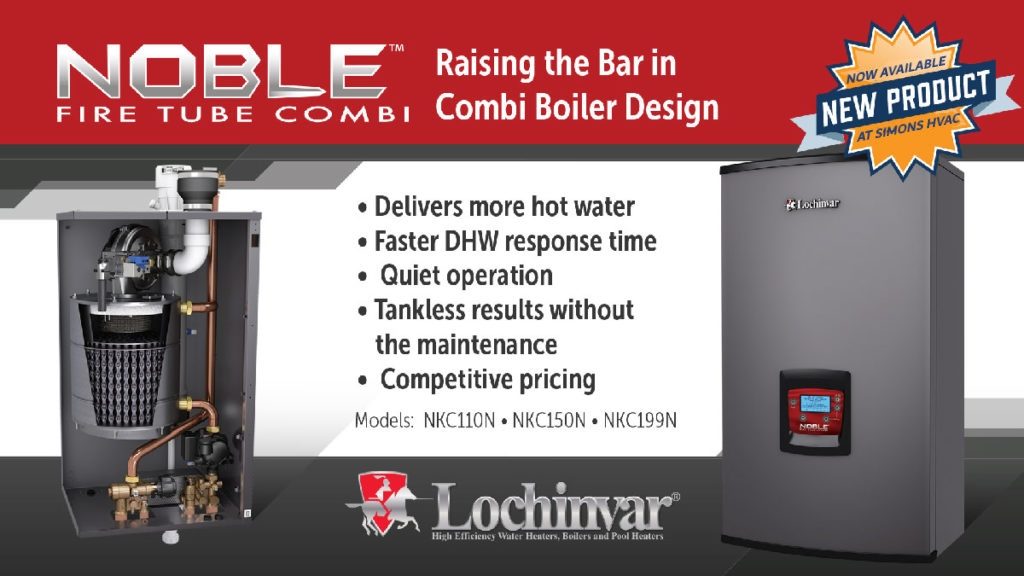 ---
Additional Boiler Questions
Are you building a brand new home in or around the Queensbury or Saratoga Springs area? When deciding on a type of heating system, we can answer all your questions whether a boiler system might be right for you. Here are a few we usually get:

1. What is a boiler?
Boilers use hot water instead of heated air to transfer heat in pipes throughout the home. There is also the option of having a combi-boiler, which heats your home and creates hot water simultaneously.
2. Are boilers expensive?
Up front cost of a boiler is more expensive than say a traditional furnace, but they are also less costly to maintain and tend to be more efficient, so they are a great alternative long-term investment in geographical areas where heat is used a lot.
3. Do boilers affect air quality?
No. Hot water boilers do not push air around the home like forced air furnaces. Instead, all the heat radiates from the pipes. Therefore, they have no direct effect on air quality.
4. Do boilers make noise?
Nope! Boilers operation is virtually silent, unlike furnaces which make frequent noise due to the fan and blower motors.
5. Do boilers actually boil water?
Hot water boilers used in homes and small businesses do not actually boil water and are much safer than industrial-sized steam boilers that operate at a much higher temperature. Typically, boilers heat water between 140 and 190 degrees, which is below the boiling point.
6. How do boilers provide heat?
Boilers provide what is called radiant heat. Furnaces heat air and distribute the heated air through the house using ducts. Boilers heat water, which is then distributed via baseboard radiators, a coil, or radiant floor systems.
7. Do Boilers Waste Water?
No. Simply put, because the boiler system is sealed, the same water is always used.
8. What do boilers not do?
Boilers do not provide air conditioning. When building a new house or replacing an existing boiler system, an additional system will have to be installed if air conditioning is desired. This can be easily and efficiently done by installing mini splits (otherwise known as ductless HVAC units.)
Chances are you are thinking of installing a new boiler system to heat your home or business and surely will have a few more questions for us, including pricing, which system is indeed right for you and so on. Our estimates for installations are FREE, and we are here to answer all your questions, anytime!
Arrange for one of our boiler experts to meet with you and discuss which type of boiler system will work for you, in your space, and your budget.  Don't forget to ask about our seasonal rebates and no-interest financing! Call (518) 955-1051 to speak with one of our boiler experts now, or message us here and we'll get back to you promptly!
We also continue to service and provide a line of Lennox Boilers for new installations and replacements (Click Any For Brochure)…
---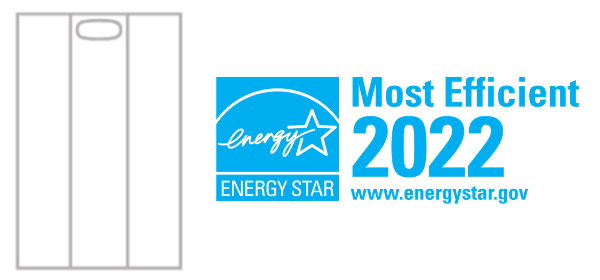 At Simons, you can be sure all our boiler models are top of the line, including meeting the EPA's stringent criteria for being the most efficient for 2022!
---
Boiler Maintenance & Repairs
Scheduled, or  24/7 EMERGENCY SERVICE, is available on all boiler system makes and models.
For added convenience, we also offer all our boiler heating customers an optional Annual Maintenance Plan.
Boiler Service Annual Maintenance Plan
One precision tune up, cleaning, and rejuvenation of your furnace or boiler, plus one safety check (early fall/winter)
Humidifiers, mini-splits, and air purification systems may also be included in your plan
Savings on utility bills- properly maintained systems run more efficiently
25% OFF our regular price guide for replacement parts
Discounted after hours service rates- dispatch fees start at: $99, compared to $195 plus tax and hourly rates remain $99 plus tax (normally $149 plus tax for non-plan customers) *Rates are based on location
---
Queensbury-Saratoga Service Area