Heat Pump Installation
What is a heat pump?
A heat pump is an all-in-one, highly efficient heating and air conditioning system that works year-round to keep you comfortable.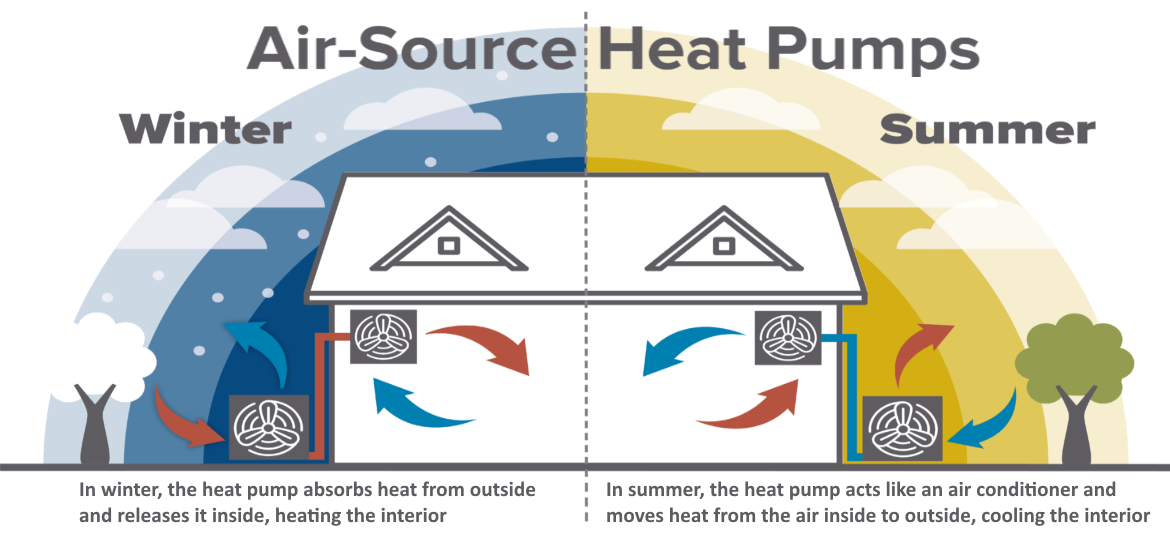 During warmer months, a heat pump works as a normal air conditioner. It extracts heat from inside the home and transfers it to the outdoor air. In colder weather, however, the process reverses—the unit collects heat from the outdoor air and transferring it inside your home.
Even when the air outside feels extremely cold, the air still contains some heat. The heat pump pulls the heat from this cold outdoor air and sends it inside to warm your house. When there's not enough heat in the outside air to meet the demand of the thermostat setting, an electric heater supplements the outdoor air to warm the home. This process produces two to three times more heat than the energy it uses, making it extremely efficient.
Also, a heat pump can be an effective add-on option to use in conjunction with an existing gas furnace. With this dual-fuel option, the two systems share the heating load, but never function at the same time. Each system operates when it is most cost effective. The heat pump will be the primary heating and cooling system. However, when the temperature drops below the heat pump's ability to operate as efficiently as the gas furnace, the gas furnace will take over until the temperature rises enough for the heat pump to operate more efficiently.
---
The Benefits of Heat Pumps:
Dual Heating and Cooling:– Heat pumps are designed to work efficiently in cold climates like New York — while also doubling as a cooling system in the summer.
Efficiency:– Lower your fuel bills. The cost of heating and cooling your home with a heat pump is typically less than oil, propane, or electric resistance.
RHI Approved:– You can qualify for this financial incentive that pays you for generating your own heat through renewable technology.
Zoned Temperature Control:– With heat pumps, you can individually control the heating and cooling preferences of different rooms in your home.
Cleaner and Safer:– Reduce you carbon footprint. There is no combustion of fossil fuels, fuel storage, or carbon monoxide emissions associated with heat pumps. Heat pumps also have the lowest carbon emissions of any heating source.
Easier:– Heat pumps require minimal maintenance and eliminate the hassle of scheduling fuel deliveries and worrying about fluctuating fuel costs. Additionally, you won't have to struggle with installing room/window A/Cs every spring and then removing them every fall. Also with Wi-Fi enabled room-stats/controls you can connect your smart phone to control your heating system
---
The New York State Clean Heat Program represents a joint effort between various utility companies and the New York State Research and Development Authority (NYSERDA). Through various initiatives, the program aims to help homeowners live more comfortably. NYS Clean Heat makes it possible to upgrade to efficient, effective heat pumps, saving money and lowering their carbon footprints at the same time.
Heat pump financing and rebates make upgrading to an efficient heat pump possible. Heat pump rebates are currently averaging up to $5,000, in addition to potential manufacturer rebates!
Incentives of up to 70% of total project costs make upgrading affordable.
Combined with NYSERDA programs, additional heat pump rebates may help pay for 70% to 100% of these home improvement project costs.
---
LG:
Highlights of an LG System:
These systems are inverter variable-speed outdoor units, which are measurably quieter and use less energy than conventional air conditioners. Unlike conventional air conditioners that cycle on and off, an inverter compressor ramps up or down to match the capacity and maintain comfort levels and maximize system efficiency. While efficiencies are the greatest in a completely duct-free application, inverter technology isn't exclusive to duct-free options, even homes with existing infrastructure can take advantage of the benefits of inverter technology, as LG ducted mini-splits operate as high as 19.6 SEER.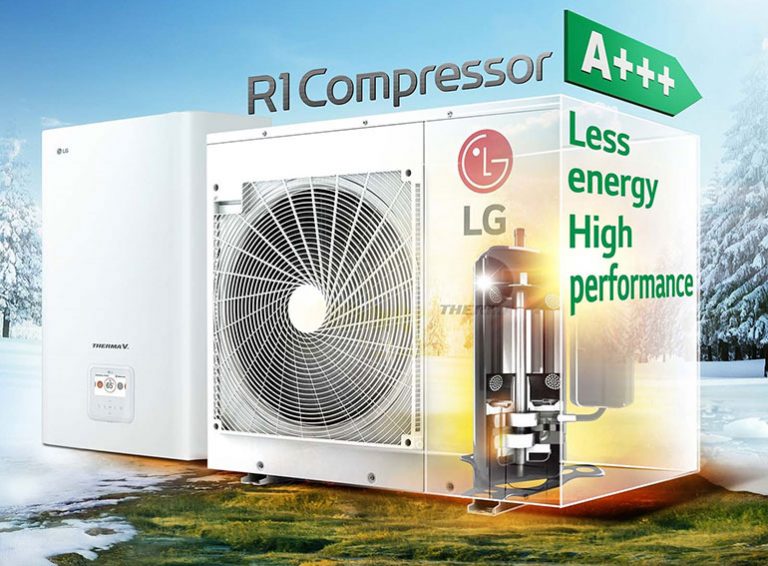 LGRED° heat performance
This unit delivers heat when traditional models are unable, but does so with remarkable energy efficiency. It provides 100 percent rated heating capacity down to 5 degrees Fahrenheit with continuous operation down to -13 degrees, offering comfort to users living in even the coldest climates.
Ducted, duct-free or both
LG systems have the option of being completely duct-free, completely ducted or a hybrid of both. For example, on a two story home that has a basement, the top two floors could have a ducted infrastructure with an LG VAHU while the basement has duct-free units providing the flexibility to only condition the basement when in use.
---
SAMSUNG:
Another brand that we prefer to install is Samsung, and here is why!
The MaxHeat 2.0 and the WindFree Models:
DESIGNED FOR COLD CLIMATES
Along with the ability to provide 100% heating performance at 5°F (-15°C) with high heating output at -13°F (-25°C), the Max Heat® unit is equipped with an integral base pan heater to defrost and drain away water to avoid ice buildup.
ELIMINATES COLD DRAFTS
WindFree™* Cooling technology maintains the desired temperature and eliminates cold drafts by delivering air through micro holes on the unit's louver and fascia panel when the louver is closed, producing a dispersed and gentle flow of air defined as "still air." The WindFree™* 2.0 unit has a larger WindFree™* surface area for more precise temperature control compared to previous models.
TOTAL CONTROL
Samsung's WindFree™* 2.0 unit comes with built-in Wi-Fi, allowing voice control and monitoring from anywhere with an internet connection through Samsung's SmartThings app. Users can remotely regulate temperature, adjust settings, receive real time updates about performance and daily energy usage, as well as troubleshoot solutions when a repair is needed.
HIGH PERFORMANCE
The Digital Inverter compressor's variable speed control allows the compressor to operate at precisely the speed needed to maintain the set temperature without turning the system on and off.
---
BOSCH:
Air-to-air (air source) heat pump systems.
Efficient (up to 25 SEER rating) and super quiet (as low as 20 dBA)
Simplified installation and maintenance, no ductwork required
Multi-part air filter system cleans air, reduces potential allergens and odors
Single and Multi Zone configurations for maximum indoor comfort
Inverter Ducted Split Family (IDS)
Fully modulating inverter drive to precisely match the heating/cooling load
A quiet and compact air-to-air system with outdoor sound levels as low as 56 dBA
10-year Residential Limited Warranty
Wireless connectivity available for the IDS Premium Connected
---
LENNOX:
Air-to-air (air source) heat pump systems.
Elite Series– delivers high efficiency and complete comfort. Compared to conventional heating and cooling products, the Elite Series units can help save you hundreds of dollars in energy costs each year due to the true variable-capacity that it offers.
Merit Series– offers a combination of efficiency and economy, built with smart designs and thoroughly tested to provide years of reliable performance.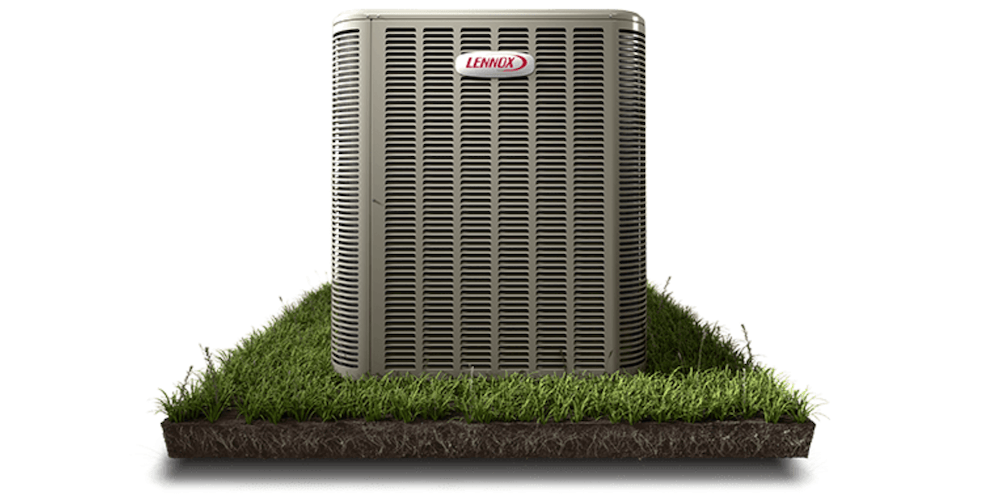 ---
FINANCING YOUR SYSTEM
Enjoy more comfort and purchasing power. Take advantage of flexible financing options that allow you to enjoy a new water treatment system on your terms.
*Subject to credit approval. Call for details.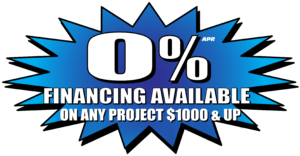 ---
Find out if a heat pump is the right option for your unique space by scheduling a complimentary installation quote today!
Book With Us Now!
Call us today for more information, to get signed up and to start saving! (518) 955-1051
We conduct AC installations in areas such as Warrensburg, Lake George, Bolton Landing, Queensbury, Glens Falls, South Glens Falls, Wilton, Saratoga Springs, Ballston Spa, Ballston Lake, Clifton Park, Schenectady and surrounding areas. Let us service you to and begin enjoyed increased comfort and savings, this summer and all year long.
---