Energy Savings and Rebates
Heating & Cooling Systems and Energy
Heating and cooling can account for more than half of the energy use in a typical U.S. home, often making it the largest energy expense. By upgrading to newer, more efficient technologies, you will save energy, which can lower your heating and cooling costs. NYSERDA has the information you need to discover opportunities to efficiently heat and cool your home.
Heating is the largest energy expense in the average home and two-thirds of all U.S. households use air conditioners, causing their energy costs to be even higher. In New York State, conventional heating and cooling systems (furnaces, boilers, central/window ACs, etc.) are responsible for 37% of energy consumption and 32% of greenhouse gas emissions.
Today's heat pumps are making it possible for homes to stay more comfortable year-round, save energy, and reduce their carbon footprint. A heat pump is an all-in-one heating and air conditioning system that is environmentally friendly, extremely efficient, and affordable to operate—all without the use of fossil fuels.
Heat pumps are the warmer, cooler, cleaner alternative to conventional heating and cooling systems and can provide up to 100 percent of your heating and cooling needs, all in one system.
Call us to learn more about the different types of heat pumps, details on available rebates and about our in-house financing options! (518) 955-1051

Water Heaters
---
Water heating can be one of the highest energy costs in a home. Proper maintenance can extend the life span and optimize the energy efficiency of your water heater. When purchasing a new water heater, there are multiple types to choose from that use clean, renewable energy.
NYSERDA.NY.GOV 'Heat and Cool Your Home'
Visit Simons HVAC Water Heater Page Here
---
Energy Savings
Improve your indoor air quality and system efficiency today by sealing your duct work!
In houses with forced-air heating and cooling systems, ducts are used to distribute conditioned air throughout the house. In a typical house, however, about 20 to 30 percent of the air that moves through the duct system is lost due to leaks, holes, and poorly connected ducts. The result is higher utility bills and difficulty keeping the house comfortable, no matter how the thermostat is set.
Seal and Insulate Your Home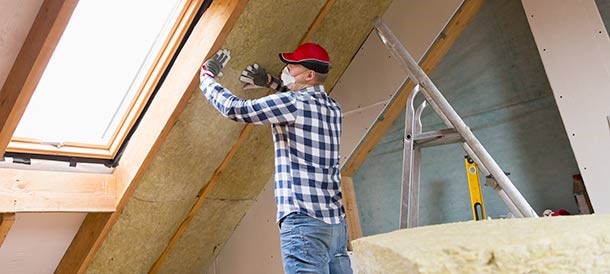 Air that leaks through your home's outer walls, doors, basements, and windows wastes a lot of energy, increases your energy bills, and can lead to an unhealthy indoor environment. If done properly, air sealing and insulation work hand in hand to reduce the risk of moisture-related mold and rot, boost indoor comfort by eliminating drafts, and reduce outside noise, among many more benefits. It is important to note that not all air leakage is bad. A home that is sealed too tightly can result in increased levels of carbon monoxide from combustion appliances, including furnaces, water heaters, and gas stoves, condensation/humidity issues, and stagnant air.
To better understand how well your home is sealed and insulated, consider participating in a home energy audit. A home performance contractor can evaluate and determine the appropriate levels of insulation, air sealing, and ventilation for your home.
---
Heating & Cooling does blown-in insulation. Learn more here!
---
Air Sealing a Home
Air sealing your home effectively helps you reduce heating and cooling costs. When done properly, air sealing also reduces the risk of mold and rot, eliminates ice damming on your roof, increases the comfort of your home by reducing drafts, and improves indoor air quality by preventing dust and pollutants from entering your home.
Some of the most common air leakage points are in attics, basements, doors, and windows. There are multiple ways to effectively seal your home, depending on your budget and comfort level with home energy–related projects.
Duct Sealing –Duct Sealing is one of the most important energy-efficiency measures. Air leakage, or infiltration, occurs when outside air enters a house uncontrollably through cracks, gaps, and openings. Homes with higher air leakage are significantly less energy-efficient than well-sealed homes. They also require larger HVAC systems to keep the home comfortable. These larger systems must run more frequently to keep up with the temperature changes as the outside air leaks into the house. The air tightness issue goes beyond how well a building's HVAC system performs. Uncontrolled air leakage can also provide a vehicle for unwanted moisture to enter a building, which can become the reason for a building to fail, leading to costly building repairs. Because moisture is transferred predominantly by air currents — accounting for up to 98% of all water vapor movement in buildings — air sealing your home is essential. Leaky houses also allow dust, allergens, pollutants and other airborne particulates to enter the home, leading to poor indoor air quality. Reducing the amount of air that leaks in and out of your home is a cost-effective way to cut heating and cooling costs, improve durability, increase overall comfort, and create a healthier indoor environment.
Leaky return ducts will result in having: –
Increased energy consumption
Dusty home and more frequent filter changes.
Poor and unhealthy indoor air quality
Uncontrollable humidity problems.
Possible mold growth inside of your ducts from moisture
How do you know that your home has poorly performing ducts?
You have high summer and winter utility bills;
You have rooms that are difficult to heat and cool;
You have stuffy rooms that never seem to feel comfortable;
Your ducts are located in an attic, crawlspace, or the garage;
You find tangled or kinked flexible ducts in your system.
Benefits of Duct Sealing
A duct system that is well-designed and properly sealed can make your home more comfortable, energy efficient, and safer.
CLICK HERE TO PRINT A SIMONS' DUCT SEAL COUPON!
NYSERDA.NY.GOV 'Heat and Cool Your Home'
---
National Grid Programs & Incentives
Heat and cool your home with a heat pump
The warmer, cooler, cleaner way to heat and cool your home. Are you using oil, propane, or electric baseboards as your primary heating source? Heat pumps are a better, more efficient way to keep your home comfortable all year long, without the use of fossil fuels.
Learn more here: cleanheat.ny.gov
Heat and cool your business with a heat pump
Heat pumps are the warmer, cooler, smarter way to heat and cool your business. Learn about available rebates and how to get a free screening to assess the potential of ground and air source heat pumps and variable refrigerant flow technologies.
High-Efficiency Natural Gas Heating Incentives for Commercial Buildings (Upstate New York) —Rebates of up to $9,000 for upgrading to high-efficiency natural gas heating equipment, such as furnaces, condensing boilers, infrared heaters, and more.
Learn more here: https://www.nyserda.ny.gov/ny/PutEnergyToWork/Energy-Program-and-Incentives/Heating-Cooling-Ventilation-Programs-and-Incentives
NYSEG Programs & Incentives
Commercial and Industrial Rebates (HVAC and Plumbing) —Rebates of up to $7,500 for installing high-efficiency boilers, furnaces, unit heaters, controls and thermostats, steam traps, demand control ventilation, and more.
2021 Commercial Rebate Catalogue:
---
Natural Gas Heating and Water Heating
Warm up to peace of mind, comfort and savings
Spending more time at home these days means using more energy, especially during the colder months. Heating your home can take as much as 50% of your family's energy budget and water heating can take another 15% all year round.
Simons HVAC understands this and wants to help you feel safe and comfortable at home, while also conserving energy and saving money – up to 30%- when you upgrade to high-efficiency heating equipment that uses natural gas as a fuel source. Newer, state-of-the-art boilers, furnaces and water heaters will keep you comfortable and help you save more when you need it most.
If your water heater is 10 years or older, don't wait until it breaks, plan to upgrade to a new, high-efficiency gas water heater today and start saving up to 50% more energy than your old, less efficient model.
---
Electric Heating and Cooling
NYS Clean Heat Statewide Heat Pump Program
Heat pumps keep your home temperature just right year round. Whether you use a mini-split, central air source or ground source heat pump, this technology is a cleaner, more efficient alternative to help you find the perfect balance of cool and warm, comfort and savings all year round, while also reducing your carbon footprint. These all-in-one heating and air conditioning systems not only offer room climate control, but optimize airflow throughout your entire home to use less electricity and save on your heating and cooling costs*, plus they're quiet, cleaner, and easy to install. Heat pumps are now more affordable than ever with National Grid rebates and Federal Tax Credits, so you can save even more.
For more information on available Federal Tax Credits visit: EnergyStar.gov
Rebates:
Up to $500 on outdoor condenser unit for partial load heating ccASHP
Up to $1,000/10,000BTUH of maximum heating capacity at NEEP 5-degree F for full load heating ccASHP

Customers save on average $3,000 on their new equipment.

Up to $1,500/10,000 BTUH of full load heating capacity as certified by AHRI for full load heating ground source heat pumps.

Customers save on average $7,000 on their new equipment

Custom incentives are offered for heat pump projects that do not fit into the prescriptive framework, including commercial air source heat pump water heaters. $80/MMBtu of energy saved.
$700/air source heat pump water heaters (<120 gal)
$100/GSHP Desuperheaters
$900/GS HPWH
Call us for more info on what rebates you might be eligible for (518) 955-1051
How do electric, heat pumps compare to other, traditional HVAC equipment?
Warmer. Heat pumps spread the warmth more efficiently than conventional oil, propane, or electric resistance heating systems.
Cooler. Heat pumps cool more efficiently when summer temperatures climb.
Comfier and cozier. Heat pumps provide quiet, even heating and cooling throughout your home or business.
Easier. Heat pumps last longer than conventional furnaces and AC units and require minimal maintenance.
Cleaner, healthier, and safer. There is no combustion of fossil fuels, fuel storage, or carbon monoxide emissions associated with heat pumps.
To learn more about what air or ground source heating and cooling technologies are best for you visit: CleanHeat.ny.gov.
Plus, ENERGY STAR® certified electric heat pump water heaters use electricity to move heat from one place to another, making them two to three times more energy-efficient than conventional electric water heaters—which means plenty of savings to enjoy.
* Energy and costs savings are influenced by customer usage and fuel conversion.
---
High-Efficiency Heating & Cooling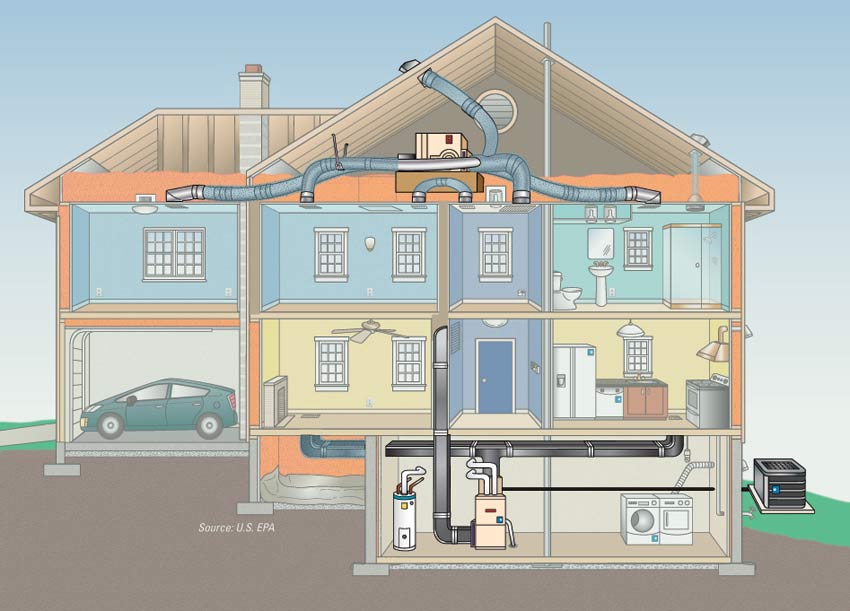 Efficient Heating & Cooling Equipment
Look for higher efficiency equipment that delivers premium performance. This equipment uses less energy, operates at reduced noise levels, and often comes with extended warranty coverage.
Proper Design and Quality Installation Practices
The heating and cooling systems in ENERGY STAR certified homes and apartments are de
Improved Indoor Air Quality
The living space in ENERGY STAR certified homes and apartments are served by ventilation systems that continuously exchange indoor air with outdoor air to reduce the indoor air pollutants in your home. Systems are also installed in bathrooms and kitchens to more rapidly remove moisture and cooking contaminants that can be harmful to occupant health and to the durability of your home.
---
Call us for more info on what rebates you might be eligible for (518) 955-1051
Energy Star Rated Air Conditioning Equipment:
https://www.lennox.com/products/heating-cooling/air-conditioners
Energy Star Rated Heating Equipment:
https://www.lennox.com/products/heating-cooling/furnaces
SOURCES:
* www.nationalgridus.com
*www.energystar.gov
* www.nyserda.ny.gov
Simons Heating and Cooling conducts AC and Heat systems installs, repairs, and preventative seasonal maintenance services all through out the year, in many areas such as Warrensburg, Lake George, Queensbury, Glens Falls, South Glens Falls, Wilton, Saratoga Springs, Ballston Spa, Clifton Park, and Schenectady. Let us service you too and begin enjoying increased comfort and savings all year long.
" width="20″ height="20″>