Air Conditioner Installation
Central air and ductless cooling systems
Now offering 0% financing, a 5-yr labor warranty with an annual maintenance plan* (Read More), and a 10-yr parts warranty

Whether you are looking to replace the existing cooling system in your house or business, or to supplement your current system, our home comfort advisers will be able to provide options that will suit both your HVAC needs and your budget. We are a Lennox Premier dealer which gives us access to a variety of the most technologically advanced equipment out there. We install both central air units and mini-splits (also known as ductless systems). Purchasing a new cost-effective, high-efficiency HVAC system from Simons can save you thousands of dollars in the long run, while greatly improving the quality of your environment.
Simons' Comfort Advantage Program:
This program will cover your newly installed system should anything happen to go wrong for the first 5 years. This means- no repair bills, no installation charges, labor fees, parts fees, overtime fees, hassles, headaches or worries. Once you join our preventative maintenance plan as part of your install (required to receive the extended warranty), we will contact you each season when it is time to perform your tune-up, so you don't have to worry about remembering! With the Simons' Advantage Program, you can get a new, high-efficiency heating and air conditioning system installed with $0 down- save thousands in up-front costs by choosing one of our financing options allowing you to only have a brand new, high-efficiency system for a low monthly payment that is often lower than your phone bill.
SCHEDULE YOUR FREE QUOTE TODAY!
Air Conditioning 101:
Air conditioning systems control the filtration, air movement, temperature and humidity of a given environment. Specifically, residential AC units will keep your house or business cool and maintain lower humidity levels to further increase comfort. Air conditioners can be centralized with ductwork to carry the cooled air to various rooms or generated from individual units that cool specific areas (ductless). System elements include a compressor, a fan, condenser coil, evaporator coil, and a refrigerant. The unit extracts heat from indoor air and transfers it outside, leaving the cooled indoor air to be re-circulated. There are varying levels of speeds that these units run, which determines the efficiency and comfort levels. Watch this short video to learn the basics.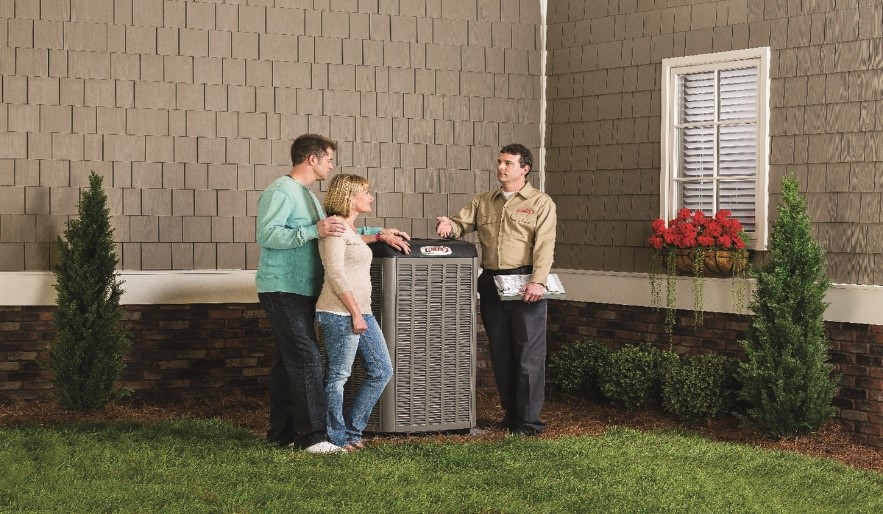 What is the difference between central air and a ductless air conditioning system?
A central air system is connected to a furnace and to a condenser. The furnace only supplies heat and is located inside. The condenser supplies the cool air and is located outdoors. Both of these units will blow the air through the same system of ductwork. A mini split system generates both hot and cold air. The indoor unit is installed on a wall, either down low (like a traditional radiator would be mounted) or up on a wall closer to the ceiling. The outdoor portion is called a heat pump and is located against the building and mounted on a platform. Mini split systems (ductless units) are very flexible, as they can be placed in a variety of places, and are great for supplementing areas of your living space that are not as comfortable as you would prefer. They are also ideal for additions, as extending or installing ductwork can be quite labor-intensive.
Payment Options:
We have excellent financing options with some plans having 0% interest for 12 months and no early pay-off penalties. We accept all major credit cards and offer a military discount. Click here to apply and get instant credit approval.
24/7 Emergency Service:
We have a service technician on-call 24 hours a day, 7 days a week to ensure that our customers are never left without the comfort they expect during our hot, humid summer months. Become a maintenance plan customer to enjoy discount emergency service rates, discounts on parts and more! For more information on our convenient annual maintenance plan, read here.
Guaranteed Satisfaction:
Simons Heating and Cooling, Inc. guarantees all aspects of our work, giving our customers peace of mind knowing the job will be done right, no matter what it takes. We offer an unbeatable 5-year labor* (Read More) and 10-year parts warranty on all equipment installations, in addition to manufacturer warranties. During all projects, our technicians are clean and respectful of your home, making sure to wear shoe covers and to not leave a mess behind. We take pride in treating your home as if it was our own.
Putting an addition on?
When considering which type of cooling system to install to maintain comfort in the newly created space, time and cost will be the biggest factors. One option is to extend the ductwork. This will be more time consuming, and therefore, more costly, yet it will be all the same as far as function and appearance. Another option is to install a mini-split would achieve the same results, often better results, but the installation process is much faster. This requires a separate unit to be placed on the wall or floor, and it will have separate controls. Please refer to our online product brochures such as our mini split brochure for more information on the different types of equipment we offer.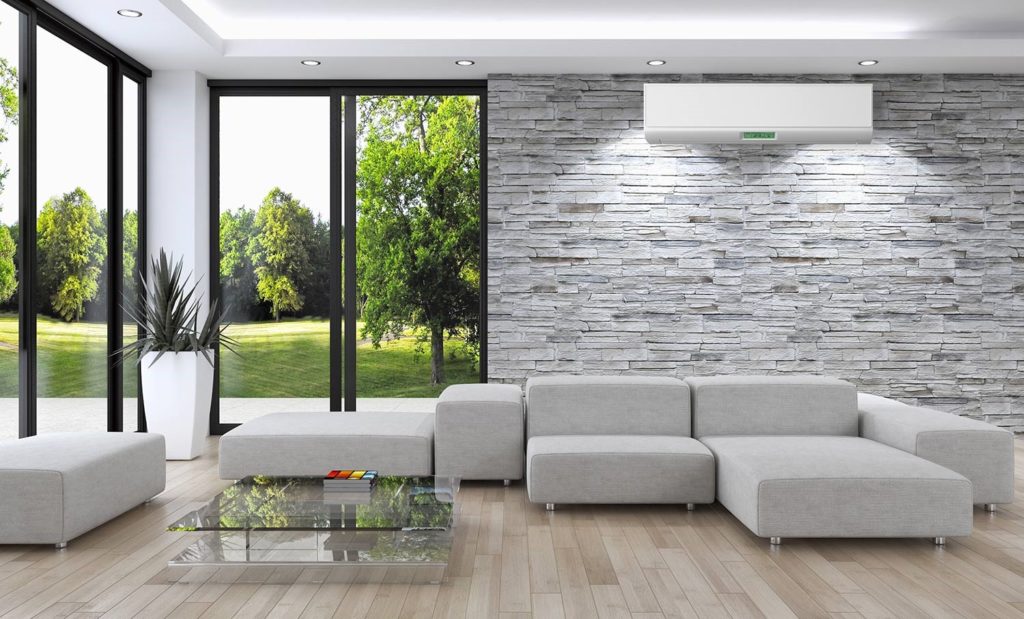 We conduct AC installations in areas such as Warrensburg, Lake George, Bolton Landing, Queensbury, Glens Falls, South Glens Falls, Wilton, Saratoga Springs, Ballston Spa, Ballston Lake, Clifton Park, Schenectady and surrounding areas. Let us service you to and begin enjoyed increased comfort and savings, this summer and all year long.