Furnace Installation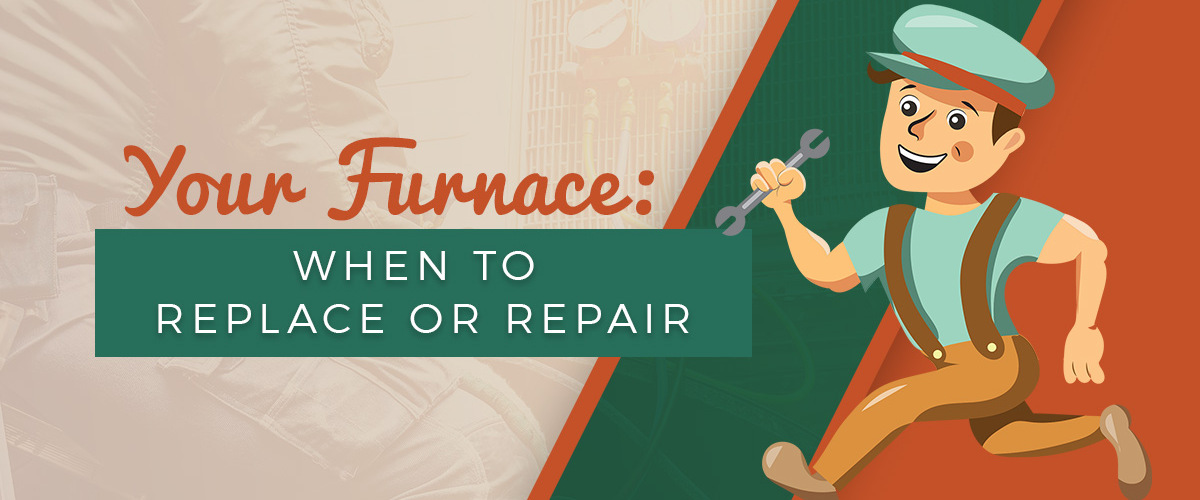 Things to consider when deciding to install a new furnace:
Are you having to call for repairs often?
Do you regularly find that your home is uncomfortably cold? Or maybe too warm?
Do you hear your system running constantly?
Are your utility bills high?
Are you replacing an existing system or is the furnace going in a brand new space?
What type of fuel do you have now? Are you considering converting your home from oil to gas to save money and be more eco-friendly?
Perhaps it is time to upgrade to something more efficient and reliable.
Average Fuel Utilization Efficiency (AFUE)
The AFUE rating measures the heating efficiency of both gas and oil furnaces. An efficient furnace heats your home while burning as little fuel as possible, saving energy and saving you money on heating bills.
Expressed as a percentage, the AFUE is the percentage of fuel energy used to heat your home. For example, a unit with an AFUE of 90 percent means that 90 percent of the unit's fuel produces heat for your home and 10 percent goes to waste. The more efficient your furnace operates, the higher its AFUE rating will be.
Check the AFUE of the furnace in your home: Low-efficiency units have AFUE values between 56 and 70 percent. You could save money by replacing your old unit with a high-efficiency unit that will cost less to run and likely be more reliable than your old furnace.
What type of furnace should you go with?
We are the only authorized Lennox Premier Dealer in the area, yet work with other brands, as well.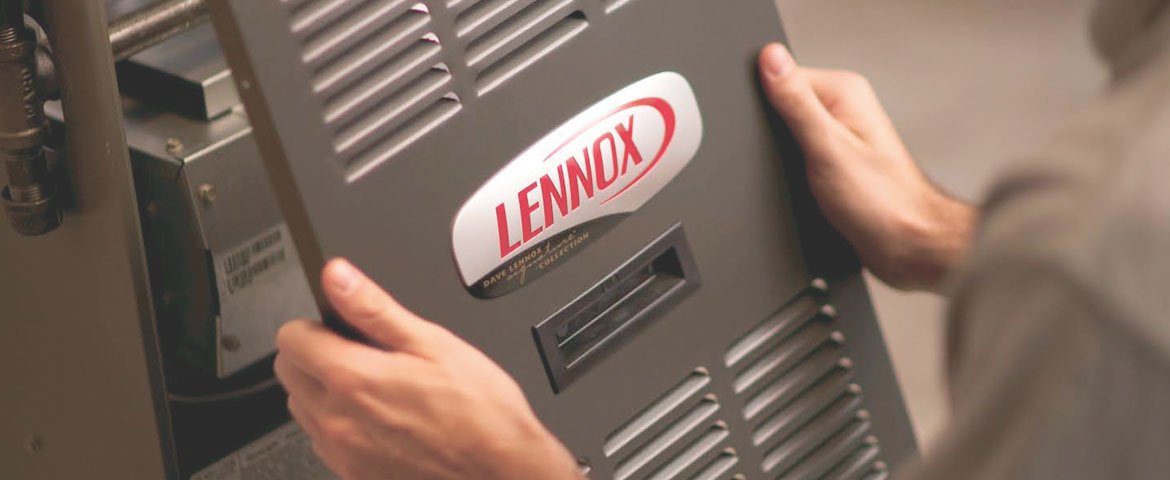 Our top brands and models:
Lennox:
SLP98V– a two-stage, variable capacity gas furnace, has an efficiency rating (AFUE) of up to 98.7, is ENERGY STAR® qualified, and has SilentComfort™ technology that combines advanced engineering with sound-absorbing insulation to deliver the ultimate in quiet performance. (please remove highlighting!). Also has AirFlex™ technology allows us to adjust airflow to best match your lifestyle, home design and geographic location.
EL296V– high efficiency, variable-speed two-stage gas furnace allows you to adjust its airflow speed allowing you to disperse even heat throughout and prevents blasts of air when the system starts, has an AFUE of up to 96, and is ENERGY STAR®  qualified
York:
Affinity YP9C– a modulating gas furnace with variable-speed, constant CFM blower and an AFUE of up to 98%, is ENERGY STAR®  qualified, ECM fan motor provides quiet, efficient circulation. The integrated ClimaTrak™ comfort system tailors operation to the needs of your locale (please remove highlighting!)
TM9Y- part of the LX series, two-stage gas furnace, 40 to 120 MBH, ENERGY STAR® qualified
TM9E- single-stage gas furnace with ENERGY STAR® qualifying efficiency up to 95% AFUE, provides more heat for less money, and has a standard high efficiency ECM fan motor ensure comfort, has 40 – 120 MBH input
Click Here To See York Brouchure
What type of maintenance should I expect to perform on my furnace?
All HVAC systems should be serviced once per year in order to maintain the performance, efficiency, and safety of the unit. All heating systems, whether it be central air systems or ductless, will need to be cleaned, inspected and tested every season. Various elements of the unit and its counterparts should be professionally checked and filters should be changed to ensure clean safe indoor air quality. This is very important in order to maintain the validity of warranties. It will also extend the life of your entire HVAC system. This preventative tune-up is best done by becoming one of our annual maintenance plan customers, so we can be sure to remind you to schedule at the beginning of each season. Plus, you will receive discounted emergency service rates and 25% off any parts needed for repairs. It's a win-win! Click here to read more details about this convenient plan.
While learning that you need a new heating system is not necessarily great news, you can rest assured that our high-efficiency gas and oil furnaces are not only dependable and warrantied, but will allow you to conserve. Heating and cooling can account for more than half of your home's total utility bill. Consider a high-efficiency system to help you save energy and utility and fuel expenses year-round.
Payment Options:
We have excellent financing options with some plans having 0% interest for 12 months (with lender approval) and no early pay-off penalties. We accept all major credit cards and offer a military discount. Click here to apply and get instant credit approval.
24/7 Emergency Service:
We have a service technician on-call 24 hours a day, 7 days a week to ensure that our customers are never left without the comfort they expect during our hot, humid summer months. Become a maintenance plan customer to enjoy discount emergency service rates, discounts on parts and more! For more information on our convenient annual maintenance plan, read here.
Guaranteed Satisfaction:
Simons Heating and Cooling, Inc. guarantees all aspects of our work, giving our customers peace of mind knowing the job will be done right, no matter what it takes. We offer an unbeatable 5-year labor* (Read More) and 10-year parts warranty on all equipment installations, in addition to manufacturer warranties. During all projects, our technicians are clean and respectful of your home, making sure to wear shoe covers and to not leave a mess behind. We take pride in treating your home as if it was our own. Install a high-efficiency system and receive up to 5 years of free maintenance, emergency service and repairs through our Home Comfort Advantage Plan.
During all projects, our technicians are clean and respectful of your home, making sure to wear shoe covers and to not leave a mess behind. We take pride in treating your home as if it was our own. At the time of completion, our technicians will go over your new system with you and give you tips on how to operate it, and giving you a chance to ask any questions you may have.
5 YEAR LABOR WARRANTY (with annual maintenance plan participation* Read More)
10-YEARS PARTS WARRANTY
*OPTIONAL 0% FINANCING
When you need replacement or new installation for your gas or oil furnace in the Adirondack and Capital regions, choose Simons Heating and Cooling, Inc. of Queensbury, NY for award-winning service. our high-efficiency furnaces will give you a peace of mind by knowing your home or business will stay safe and warm and during the cold winter months, all while saving money in the process. We are trusted members of the ARCC, BBB and a winner of the Post Star's Best of the Region award. Since 2006, we have been providing our loyal customers with exemplary work at fair, value-oriented prices. Let us provide this for you too!
Email or call us today at (518) 955-1051 to schedule a FREE installation estimate
Lennox Product Highlights:
SLP98V Variable-Capacity gas furnace – the quietest high-efficiency furnace you can buy. Selected as one of the most efficient ENERGY STAR qualified products in 2014, it uses exclusive Precise Comfort™ technology to significantly reduce your heating costs
Precise Comfort™ technology adjusts fan speed, heat, and airflow capacity for the ultimate temperature control.
Variable-speed motor provides a quiet and consistent flow of air for an ideal balance of temperature and humidity in your home.
SilentComfort™ technology combines advanced engineering with sound-absorbing materials to deliver the ultimate in quiet performance.
Efficient systems save both energy and money. Click here to calculate your energy savings when you purchase a new high-efficiency furnace from Simons Heating and Cooling.
Call us today for more information, to get signed up and to start saving! (518) 955-1051
We conduct AC installations in areas such as Warrensburg, Lake George, Bolton Landing, Queensbury, Glens Falls, South Glens Falls, Wilton, Saratoga Springs, Ballston Spa, Ballston Lake, Clifton Park, Schenectady and surrounding areas. Let us service you to and begin enjoyed increased comfort and savings, this summer and all year long.