Furnace Repair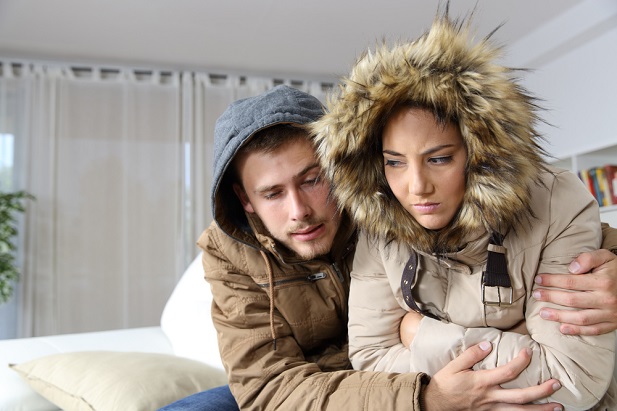 Uh, Oh! Is your furnace not working as it should?
Is your furnace not blowing warm air anymore?
Is your furnace not staying on long enough?
Are your utility bills extra high?
Is there an abnormal amount of dust around your home or office?
All of these could be signs that your furnace is in need of professional service. This would entail some troubleshooting and an inspection. Then, depending on what the technician discovers, they often can fix things right on the spot. Our service vans are fully stocked with supplies and parts to best equip our techs to handle almost any issue, 24 hours a day, 7 days a week. Although, sometimes parts will need to be specially ordered. In this case, we will need to return to complete the repairs. Before making any repairs, the technician will consult you first to get approval. In some cases, after adequate inspection, the technician will decide that all your heating system needed was a good cleaning. This will help it run better, more safely and will make your living environment more comfortable. Our services also include a complimentary indoor air quality test upon request! Schedule and appointment now!
SCHEDULE YOUR REPAIR APPOINTMENT HERE!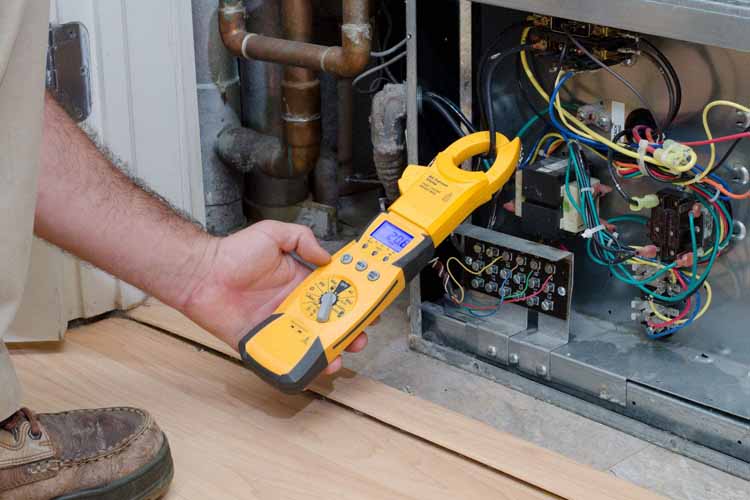 Furnaces 101: Components that may need repair or replacement
The burner (includes the heat exchanger, draft inducer and venting) – The flame originates at the burners and is drawn into the heat exchanger by the negative pressure produced by the draft inducer. The hot gasses produced by the combustion of the flame pass through the chambers of the heat exchanger and heat the metal walls of the heat exchanger. The gasses cool as they transfer the heat to the heat exchanger and are at about 120 degrees as they exit on a high efficiency furnace. The cooled gasses then enter the draft inducer blower and are pushed into the venting pipes. The exhaust gasses then are directed out of the house through the vent pipes.
The blower and air movement – The blower creates a negative pressure on the intake side which draws air into the ductwork return air system and blows the air out through the heat exchanger and then into supply air ductwork to distribute throughout the home.
Controls and Safety Devices – The controls include a gas valve, ignition control, ignitor, flame sensor, transformer, limit control, blower control board, and flame roll out switch. A limit control is a safety device that will open the electrical circuit to the ignition control and stop the gas flow if the furnace over heats. The flame roll out switch does the same thing if the flame was rolling out of the heat exchanger instead of being completely induced into it by the draft inducer.
Repair vs. Replacement: When is it time to replace your heating system?
Over time, a heating system issue can become serious enough that repair is not the most affordable or efficient option. If your heating system is not working in the winter, it is likely that your cooling may not work efficiently come summer. No matter when your system is struggling, we give expert replacement recommendations only when it is in the best interest of the customer. Most systems last about 10 years Some systems, while still functioning, may still be in need of upgrades to maintain efficiency or to be compatible with new technology or fuel types. Perhaps you should get a head start and begin finding out your options. No matter when your system is ready for an upgrade, we are here to ensure you get up-to-date, honest, expert advice and quality service no matter what your heating needs.
Our highly trained, professional technicians will assess your residential or commercial unit and conduct repairs using high-quality replacement parts, or advise you about a new system if needed. Should you decide to replace your heating system, our high-efficiency furnaces will give you a peace of mind by knowing your home or business will stay safe and warm and during the cold winter months, all while saving money in the process, for many years to follow.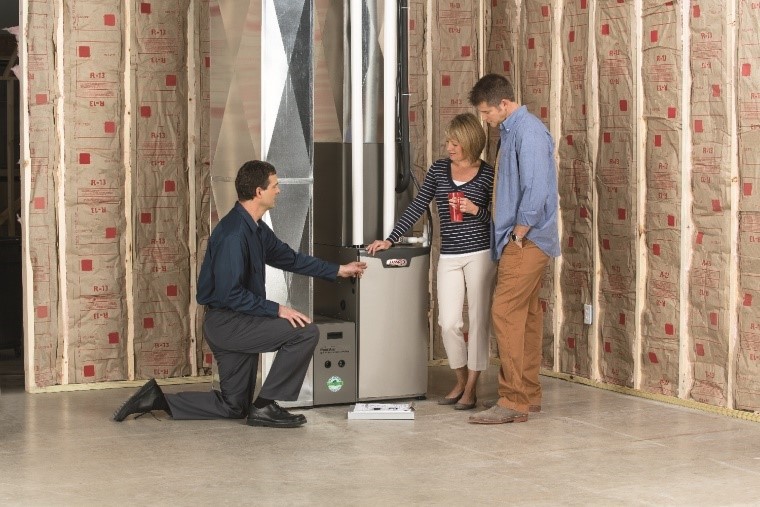 Things to consider when deciding to replace your furnace:
Are you having to call for repairs often?
Do you regularly find that your home is uncomfortably cold? Or maybe too warm?
Do you hear your system running constantly?
Are your utility bills high?
Are you replacing an existing system or is the furnace going in a newly constructed space?
What type of fuel do you have now? Are you considering converting your home from oil to gas to save money and be more eco-friendly?
Why should you choose Simons'? We have been serving thousands of customers in the upstate, Adirondack and Capital regions of New York since 2006! We are also a trusted member of the ARCC, BBB, HomeAdvisor and Angie's List and a winner of the Post Star's Best of the Region award for multiple years too. If this isn't enough, please read our customers' testimonials.
Message us here or call us today to schedule a service appointment with one of our highly-trained technicians and get your furnace running better. Or, schedule a consultation with a home comfort adviser for a free estimate.(518) 955-1051